Last night, Britney Spears rode shotgun with James Corden on his "Carpool Karaoke" segment to promote her new album Glory (which is out now, buy it on iTunes). It was highly anticipated due to the fact that well, when you're on Carpool Karaoke, you have to sing. Now, I don't fault Britney for lip-syncing through her career. She's not just a singer; she's also a performer. And if she needs to lip-sync to give you a hair-flipping, hip-shaking, jaw-dropping performance, then by all means, mime away.
That being said, from what I can remember, the last time we heard live Britney vocals was when she sang "Happy Birthday" to one of her fellow X-Factor judges in 2012.
Since then, it's been the playback performances that we all know and love. Until last night. She sang! Real notes came out of her mouth like it was 1999! There was a riff at 9:07! Shed a tear as you here those "mmm yeahs" at 9:26! Iconic!
It was cute. We got to see glimmers of that Candidney. And we were reminded that when she's not being "Britney Spears," she's just your average carpool, soccer mom. Peep the mom moves.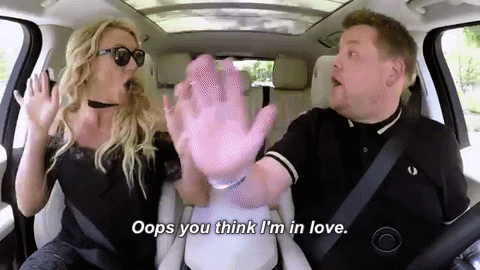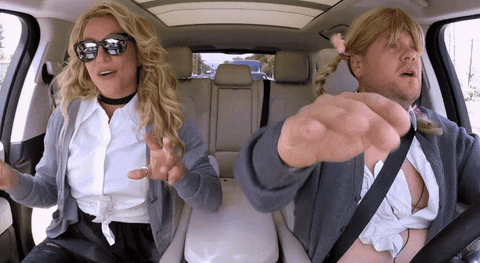 But what was my favorite part? How much this ride was similar to every awkward Uber ride ever.
Like when you immediately regret sitting in the front seat when your driver says something alarming, but you have to remain calm even though he may be a serial killer.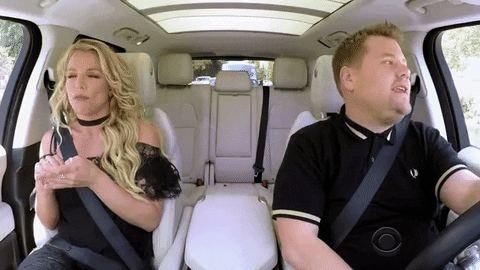 But then you just feel really anxious because your life is in this stranger's hands.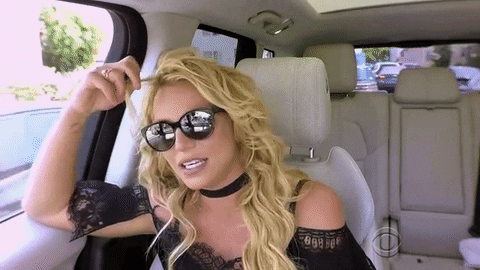 Then he starts opening up to you and you're just like "???".

So you're off to meet your friends. But they haven't sent you the dropped pin yet from the bar.
Driver: "So where should I drop off?"
You: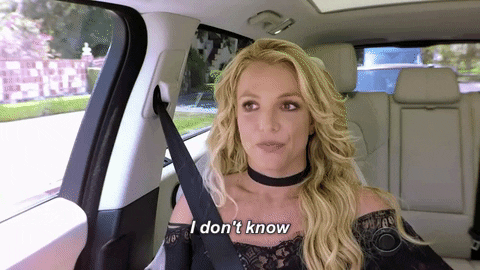 Driver: "Where?!"
You: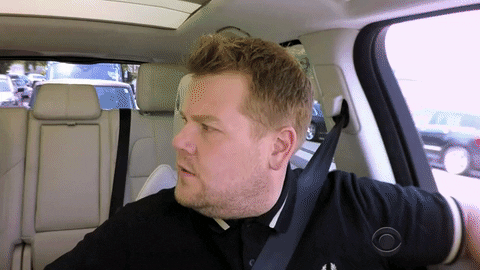 Queen of being relatable..
[via YouTube]
Image via YouTube