Tina Belcher
Tina would be the super awkward sister who you wonder how she got a bid in the first place. She's a quadruple legacy who you had to let in. She'd go to the fraternity parties just to stare at all of the guys. She'd have very interesting mixer theme ideas filled with cute animals and zombies. Tina would make a great Standards Chair because of her need to do the right thing.

Linda Belcher
Linda would be the peppiest sister of the chapter. She'd be on time to every mandatory event and be super excited about it. When everyone is done with recruitment, Linda would have that last bit of enthusiasm to keep everyone going. She'd party hard, but be the mom of the group at the end of the night making sure everyone is in bed safe/holding your hair back as you puke into the toilet. Linda would be the best Spirit Chair or Recruitment Chair.

Louise Belcher
Louise would be the sister whose mom forced her to rush. She'd have her fair share of standards meetings, and despise glitter. All the pranks in the house would be lead by Louise. She'd be the sister you'd go to if some guy broke your heart and she'd avenge you. She'd be in all the competitions trying to beat out all of the other houses. Louise would be Finance Vice President because of her love for control/money.

Gene Belcher
Gene would be the one in it for all of the food at the events. He'd be the jokester that is always down for a good time. His GPA wouldn't be your chapter's strongest suit, but his silly personality would make up for it. Want a late night Taco Bell run? Gene would be your go to.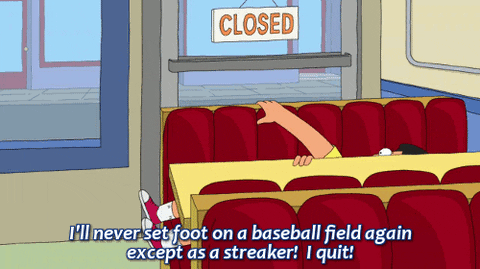 Bob Belcher
Bob would be the one who loved the Greek scene at first, but later got sick of it. He'd be the one behind the grill at tailgates sipping a beer. In his younger years he raged, but now lectures the newbies on everything. Bob would make a good Standards Chair.

Tammy Larsen
Tammy would be the bitch of the house. She was super rude and cocky during recruitment, but got in your house. She'd try to be every fraternity's sweetheart. She's the one you love to hate. She'd also be the one that would take pictures of sisters drunk and send them into Standards. Tammy would run for president, but wouldn't win.

Calvin Fischoeder
Mr. Fischoeder would be the annoying alum that constantly shows up at chapter meetings and events trying to relive the "glory days." He would be the big donor to your chapter, and that would be the only good thing about him still being around.

Jimmy Pesto Jr.
Jimmy Jr. would be the super popular one in the chapter. He'd be aid back when it came to most things, but would be the head dancer in your Greek Sing performance. He'd be calling people out on their shit, but would still remain highly liked..

Image via YouTube