Kris Jenner is many things. A mom, a manager, a momager, a lover of life, a lover of Christ. Now Kris is adding one more thing to her repertoire, music video muse.
The UK magazine, LOVE, has chosen Kris as their model for Day 7 of their advent calendar, because this is how we celebrate the birth of religious figures now. Just like the models — Gigi Hadid, Kendall Jenner, Pamela Anderson — from the days before hers, she gets to star in her own ~sexy~ video. Being the cool mom she is, Kris glides around in her pool oh-so glamorously to the hit jam sensation, "Trap Queen", which I have to assume she picked herself.
Look at that smize. Look at that elegance. WERK IT.
Although this video is now a pop culture icon, soon to be Vevo certified probably, I can't help but notice the uncanny resemblance to a certain Disney character. That character is underrated Disney villain from Emperor's New Groove, Yzma. You can't deny that the two look very similar.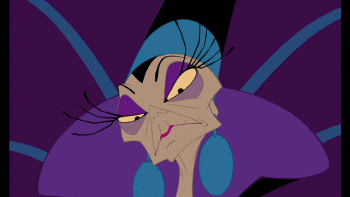 The up-to-no-good smile.
Pull the lever, Kronk! pic.twitter.com/VaCupGjwOp

— NORTH WEST (@Its_North_West) May 5, 2015
The I-am-the-ruler-of-everything gaze.
I swear Kris Jenner looks more and more like Yzma everyday pic.twitter.com/hcgJ0SSlbd

— Anna Sutherland (@sthrlnd7) November 26, 2015
THEY ARE ONE IN THE SAME.
Is Yzma or Kris Jenner on the cover of Haute Living? pic.twitter.com/2tZbd9d6yT— Gremlin 2.0 (@DarthAbith) August 25, 2015
In fact, we have a clip from Kris's next LOVE video.
Still love ya though, Kris..
[via BuzzFeed]
Image via YouTube