Be careful who you swipe right.
That nickname makes me super uncomfortable.
That's very charming, Gary.
"How many marshmallows you can fit in your mouth at once."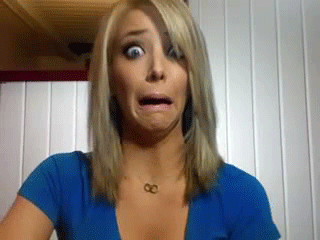 We already know you're thirsty. You're on fucking Tinder.
It's like these guys know legitimately nothing about women.
Both, please.
Do I really, though?
Oh, yikes.
I've seen his unblurred face. It's actually pretty sit-able.
I'm legitimately surprised.
Are you Obama? Because I'm pretty sure my dad would hate you.
Guys, I'm scared.
That sounds pretty dangerous.
Kid never stood a chance.
Check out The Creepiest Tinder Pickup Lines Ever — Part 1, Part 2, Part 3, Part 4, Part 5, Part 6, Part 7, Part 8, and Part 9
If you have a hilarious Tinder interaction, send it to LuckyJoTSM@gmail.com..
Image via Tinder