Be careful who you swipe right.
Perhaps some correct punctuation?
Do less, Jacob.
Cole, Buddy The Elf's pervy cousin.
What a charmer.
You're killin' me, Smalls.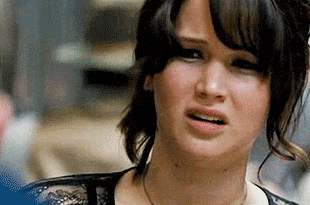 Sounds like a decent deal, but your name is weird as fuck.
Nothing says "sexy" like the potential threat of a deranged stranger locking you in a cage.
His dedication arouses me.
Solid line, might've worked on me.
I am if you drive an Audi.
Does anyone else find this weirdly alluring?
It's safe to say that any guy who refers to a vagina as a "box" has some deeply rooted psychological issues.
I don't even understand what he's trying to say.
Your intense energy is making me uncomfortable, Eric.
Talking about liquified bowel movements is the way to any girl's heart.
Check out The Creepiest Tinder Pickup Lines Ever — Part 1, Part 2, Part 3, Part 4, Part 5, Part 6, Part 7, Part 8, Part 9, and Part 10.
If you have a hilarious Tinder interaction, send it to LuckyJoTSM@gmail.com..
Image via Tinder